ServiceTitan

Field Service Software
ServiceTitan's mission is to alleviate the underserved technology needs of Home Service Businesses so they too can fully reap the personal and business rewards technology affords us. ServiceTitan's groundbreaking "Mobile and Cloud-based Automation for Home Service Businesses" product has been specifically designed to be remarkably easy to learn and use, yet is still powerful and feature-packed enough to meet the demanding needs of today's most progressive home service shops. Get Pricing and Free Demo!  

______________________________________________________________________________________ 
---
Breezeworks 

Field Service Software
Running your own service company is hard. As a small business owner, you are expected to excel at every role — salesperson, marketer, taskmaster, accountant, dispatcher, and receptionist. Breezeworks' mission is to put cutting-edge mobile technology in the hands of service professionals like you. We build products that improve your quality of life and help you serve your customers better.  Click Here To Learn More!

______________________________________________________________________________________ 
---
CoolFront Software Overview
Below Are 7 Reasons Flat Rate Pricing Will Boost Your Plumbing/HVAC Business' Bottom Line 
Why do HVAC/plumbing customers prefer flat rate pricing? The same reason that all customers prefer it. Flat rate pricing gives the customer an up-front price with no back-end surprises later. Time and materials quotes have gone the way of VCRs and flip phones. Even the auto repair business has done away with it. 
Suppose you went through a car wash and when you get to the green light to move forward the attendant figures out what you owe depending on the size of your car, the time you were in the car wash, the number of drying towels used, and a whole host of other factors? The customer would be stressed out and feel like they were getting taken for a ride. 
Whether it's plumbing, electrical or HVAC, customers want an accurate price before any work starts. Flat rate pricing is the answer. Not only does it make for happier customers, your business will generate more revenue. Much more. 
Here are 7 ways flat rate pricing can improve your bottom line. 
Customers prefer it
Every customer fears being cheated by a shady customer. Flat rate pricing removes this from the equation. It takes the stress out of the service call and sets the customer at ease. Customers get the price instantly and can make an informed decision about moving forward. The customer won't worry about how long the service call is taking because time isn't a factor. When the job is done, the customer will feel like he was treated fairly and with respect.  
Standardized repair pricing
The same repair should always product the same results. Flat rate pricing assures that from master plumber to journeyman plumber and from customer to customer the same fee is charged for the same repair. That produces the same profit results. Unlike time and materials pricing, there is no undercharging for Fred Fast and no overcharging for Sam Slow. Customers will focus on the overall value instead of how much time the plumber spends on the repair. Everybody is happier. 
More service revenue
With a flat-rate system, the goal is to charge a fair price. But a fair price isn't necessarily a low price. Hey—you work hard. Your company needs to make a profit. The flat rate system allows you to charge a fair price and take the emphasis off the hourly rate.
Cash is Flowing
Customers are more likely to pay right away when they have already agreed on the total price up front. At the end of a service call, the value of the service is still top of mind for the customer. Which makes him or her more likely to pay–immediately. Waiting to get paid hurts your bottom line. With a flat rate system, cash flow is significantly improved. 
Sell more equipment
When your plumbing business becomes more streamlined through flat rate pricing, there's efficiencies to be had. One of these efficiencies is the sale of more equipment. When a plumber presents a quote it allows the customer to decide whether to repair or replace an item. Many times they decide to replace which leads to more overall equipment sales.
More professional staff
Inflated hourly charges have plagued the plumbing industry for years and customers are tired of it. When a flat rate quote is delivered, the plumbing contractor looks like he's on the ball, organized and professional. A respected contractor leads to happy customers. 
Customer loyalty
In a recent study of 10,000 homeowners, 91% preferred flat rate pricing. That's pretty much everyone. If a customer is happy with the price and the service, guess what? hey are coming back for more. Customer loyalty is huge. Repeat customers mean you stay busier without advertising. You spend less money to attract new customers which leaves more money in your pocket. 
Watch Coolfront's Flat Rate video to learn even more about how flat rate works.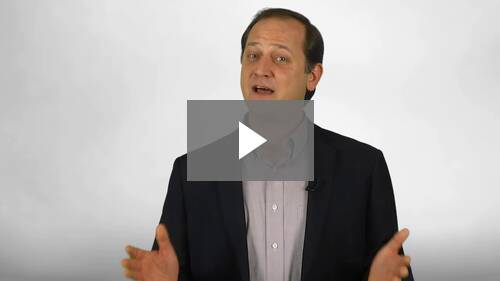 There's a Coolfront moving in
If your plumbing business revenue needs a kick in the pants, there's help on the horizon. Coolfront is the leading flat-rate pricing app in the market. Over 2,000 contractors are already using Coolfront, the mobile app that's taking the industry by storm!
Coolfront is the latest innovation in the plumbing, electrical and HVAC scene. It's a cloud-based flat rate pricing app designed for the busy contractor in the field. What can it do? Everything but perform the actual work. The best thing about it? It's zero-cost to you.
Check out Coolfront.com to learn more and request a demo.
Are are new to flat rate pricing?
Watch the below overview video!  
Below is an ebook/story from Jim D'Amico, President & CEO, of CoolFront which is enlightening and inspiring. It gets into the history and the creation of CoolFront. Click the download button below (no email registration required) and enjoy the reading.